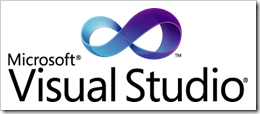 Visual Studio 2010 Beta2 has shipped! As of today (Wednesday, October 21), it's publicly available as a free download. Check out this page for the official product and download information.
Find out more about the VS 2010 release
Want more information about what's new, what's changed, and what to expect in Beta2? Rather than write our own version of what others have already said quite well, we'd encourage you to check out these announcements:
Dive into the VS 2010 IDE
In addition to the IDE itself, there is a ton of content to help you get started with or dive further into Beta2. Here are just some of the resources available:
Send your feedback
Once you've downloaded VS 2010 Beta2, we'd love to hear from you! As always, there are many ways to share your thoughts:
Whichever method you choose, I hope you'll let us know what you think. Enjoy Beta2!
Brittany Behrens
Program Manager, VS Platform Team