Hervey, Dennis and their team just went live with, no pun intended, the all new & improved live labs STS!! While the former incarnation was a pure resource STS, this is a full fledged Identity Provider STS.
If you have a Live ID, you can go throught the easy steps of the registration and get your very own live labs managed card. You have a choice of 2 authentication factors: self issued cards and username/password.
Youc an then register the certificate of your RP, and you're all set. You can start playing with it from the very start! I am truly happy of this, you can finally get a direct feeling of what an identity authority is and how to incorporate it in your experiments.
Unfortunately I don't have much time now to give more detailed instructions, but I'll do that as soon as I have a second. In the meanwhile, please remember: this is a lab, don't expect commercial-grade assurances.
Below a screenshot of my indentity selector after the newly imported live labs card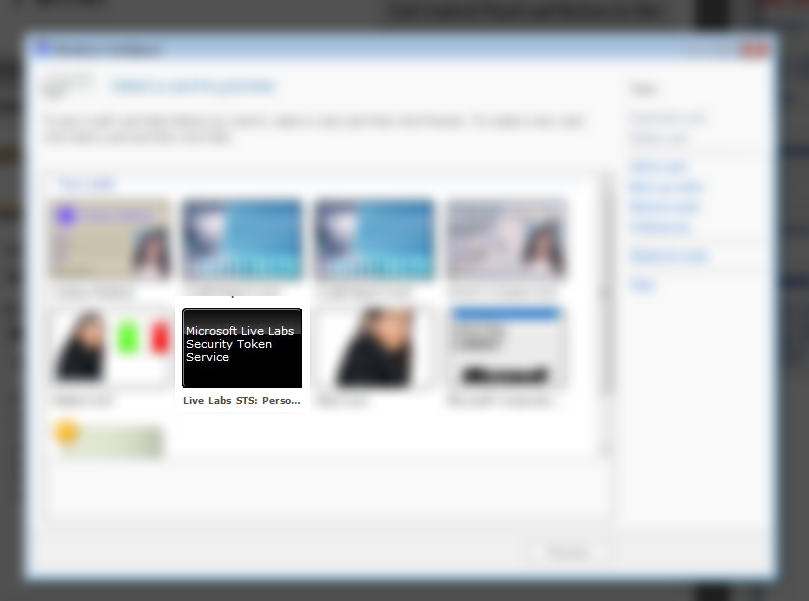 Great Job to the STS team! You know Hervey definitely played a major role in this 🙂