If you've been wondering what multi-touch was all about, you can see what Microsoft is making available to PC makers. From PC World comments on the Touch Pack for Windows 7 in Windows 7 Will Ship with Very Cool Multitouch Software.
The Microsoft Touch Pack for Windows 7 is a set of six games and applications for multi-touch PCs. Here's a quick rundown is being offered:
Microsoft Surface Globe: Based on the demo video, this app looks like the best thing in the Touch Pack. Navigation is a natural for touch screens, and Surface Globe, with its Virtual Earth 3D engine that lets you rotate around 3D models of buildings.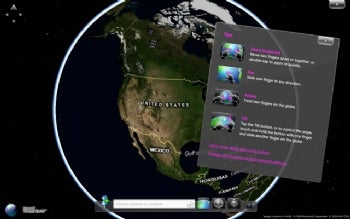 Microsoft Surface Collage: The ability to resize and organize digital photos is another great use for touch, and that's what Surface Collage offers.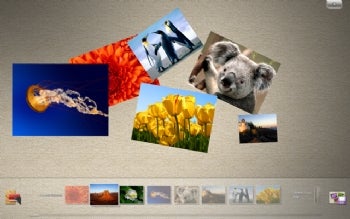 Four apps illustrate the capabilities of multi-touch:
Microsoft Blackboard: A physics puzzle that lets you use gestures to build a virtual machine of gears, fans, and seesaws.
Microsoft Garden Pond: Gently move your origami creations in a virtual pond.
Microsoft Rebound: A game where you "propel a ball and annihilate your opponent" on an electrified court.
Microsoft Surface Lagoon: A screensaver where you use multi-touch to interact with the fish.
For more information about multi-touch for your applications, see Windows Touch Developer Resources for hands on labs and and code samples.
You can also see videos on how to develop applications using multi-touch at: