I'm really excited to announce SQL Pass Turkey Chapter (I'm proud to be in the leader team) is organizing 3rd SQL Saturday Community Event in Istanbul.
SQL Saturday #258 will be held on 5th October at Microsoft Office. This time we also have a fully dedicated Windows Azure track as well.
On 3rd SQL Saturday we have 25 different sessions on 5 different tracks
SQL Server 2014
DEV
DBA
BI
and Windows Azure
delivered by 20 different speakers (9 international speakers, 4 MCMs, 8 MVPs and 7 MS Engineers) from UK, Portugal, Ukraine, Russia, Germany and so on.
This event is an amazing output of collaboration and efforts of many people, I really want to thank them all.
Please use #SQLSatIstanbul twitter hash tag for follow-up and questions.
Due to high demand, registrations has been closed by two weeks ago
and we can only accept registrations for the waiting list at the moment http://www.sqlsaturday.com/258/register.aspx.
   You can see the full schedule at http://www.sqlsaturday.com/258/schedule.aspx.
Speaker T-shirts are on my desk now waiting for their owners, really funny.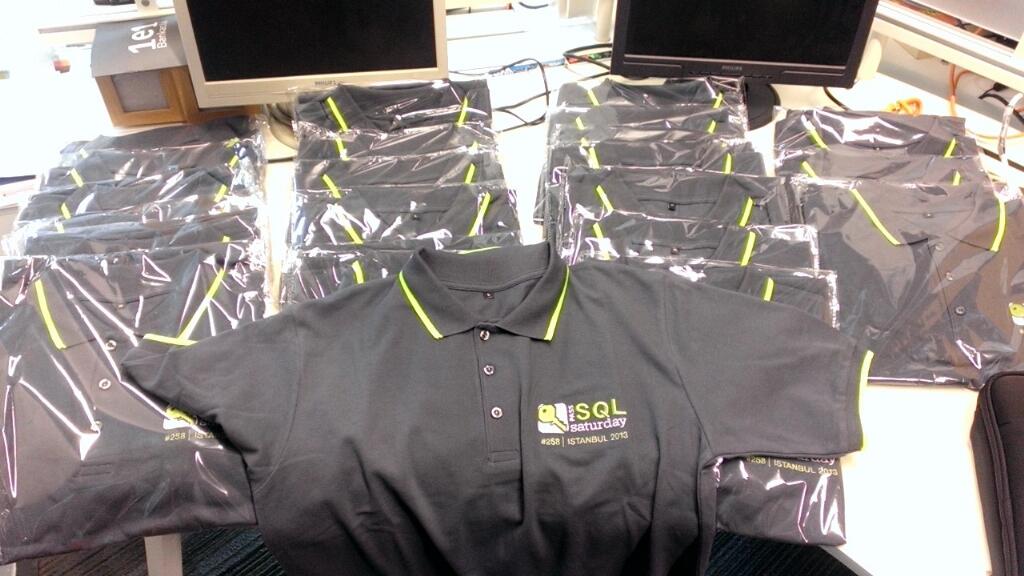 You can also follow my activities @umitsunar, and blogs by FeedBurner