I've had another fun week of demoing Windows devices in education, this time, the Acer Iconia W510 tablet hybrid. To accompany the tablet trial, I was also introduced to the Acer Classroom Manager, a nifty piece of software which I think teachers would hugely benefit from deploying in their lessons. I'll share with you my student perspective on both these items!
Sturdy and slick
My first impressions of the Acer Iconia W510 were that it would make a great Primary tablet as not only does it look sleek and feel light, but when it sits in its keyboard-dock, it feels very sturdy - the tablet clicks into the dock in a reassuringly stern manner and can only be removed by manually unclasping it. I could imagine that when groups of younger students are working together on tablets, excitement may lead to accidents and tablets being dropped, so the Acer Iconia W510's sturdiness would be a good preventative measure for costly device repairs / replacements.
It would also perform very nicely in a lecture as students could freely type away to their hearts content, taking notes in One Note or in Word and have the reassurance of being able to swipe and touch the screen, without the worry of their tablet toppling off the other side of their slim lecture work surface, into someone's back, as the hybrid tablet sits like a sturdy one-level laptop.
Multi-usable
I love that the Iconia W510 has a usb port - this again opens it up as a much more creative and collaborative tool.
Students at college, school or university can link up their tablet to bigger desktops to work on more serious projects and reports, and can also link it to the interactive white board or TV screens to perform PowerPoint presentations in exams and assessments.
On the creative side, students have the choice of being able to connect usb sticks, phones and cameras if they need to quickly transfer big folders and files of pictures, videos or films made in Windows Movie Maker. This would be pretty desirable especially for creative group projects where students piece together individual work - less faffing about and more time spent on turning content into a visualisation of the imagination!
Price
The Iconia W510 is a very good price point considering the keyboard-dock is included, retailing in at £399 for a 32GB device on Amazon and roughly £500 for a 64GB device. You can buy devices either through online retailers such as Amazon or through Acer.
Acer Classroom Manager
The Acer Classroom Manager software has exciting potential for schools and colleges! Just imagine yourself teaching a class at 2pm on a Friday afternoon with all your students using their devices. A gaggle of students start chortling and evidently this isn't over the problem they're all working on (most likely the Daily Mail or Facebook!). What can you do?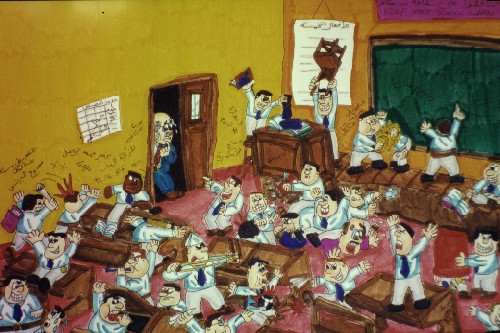 With Acer Classroom Manager, teachers can now focus on teaching as opposed to worrying about managing devices in their class, whilst meeting the learning needs of their students.
Essentially, Acer Classroom Manager enables teachers to interact with students both individually and in groups and share and exert certain control over what students view on their devices, from giving students online tests, to stopping students from browsing on Facebook in lessons.
I admit that in my humble beginnings, my teachers at school (which was deviceless!) had to put up with my friends and I being quite the miscreants, writing notes to peers and chucking them when the teacher had her back to us. I can only imagine how useful the Acer Classroom Manager could be for teachers engaging students who now have technology on their side!
Next Steps
If you're interested, you can download a 30 day free trial here to have a feel for it with your class. You can also check out some case studies showcasing how schools in the USA have deployed Acer Iconia tablets.
Have a look at the short video below which gives a cute 'nutshell' view of the Acer Classroom Manager benefits!