We live in a time where we can imagine the impossible and make it probable.  Hello and welcome to the 2015 Imagine Make It Happen Event! This unique event brings together influential Tech Speakers, Students and Start-ups redefining the rules to make their dreams a reality.
Morning Sessions:9:30 AM-1 2:30 PM
Registration at 9:00 AM

Being a Start-up takes just the right amount of 'crazy' and some strong core skills. Our morning sessions with a key note from Dave Coplin Chief Envisioning Officer for Microsoft UK, are designed to help you get lean, keep investors keen and get your Start-up seen, as well as nuts and bolts workshops on how to scale, how to be productive and more.
Afternoon Sessions: 1:00 PM- 18:00 PM
Registration at 12:30 PM

Calling Students and futurists of all ages, to  come and be inspired at the Imagine Cup 2015 UK finals. The largest Student Technology competition in the world. Yes it is a competition but more importantly it is a celebration of student innovation, the power to not just look into the future but to change it for the better.
The half day event is an educational and inspirational afternoon that showcases the field of Computer Science through a celebration of student innovation! It will consist of exciting demonstrations that will showcase 12 of the most innovative student start up's in Tech for Apps & Games & talks from Cambridge professor's and Tech Industry experts. We hope to inspire students to consider fantastic opportunities available to them in becoming the next generation of Computer Scientists.
At the Microsoft UK HQ we are heads down currently creating the agenda for the day that as well as talks, will consist of breakout sessions where students can learn to code, test out the start-ups Apps & Games, meet the Xbox team and learn about the Microsoft developer tools.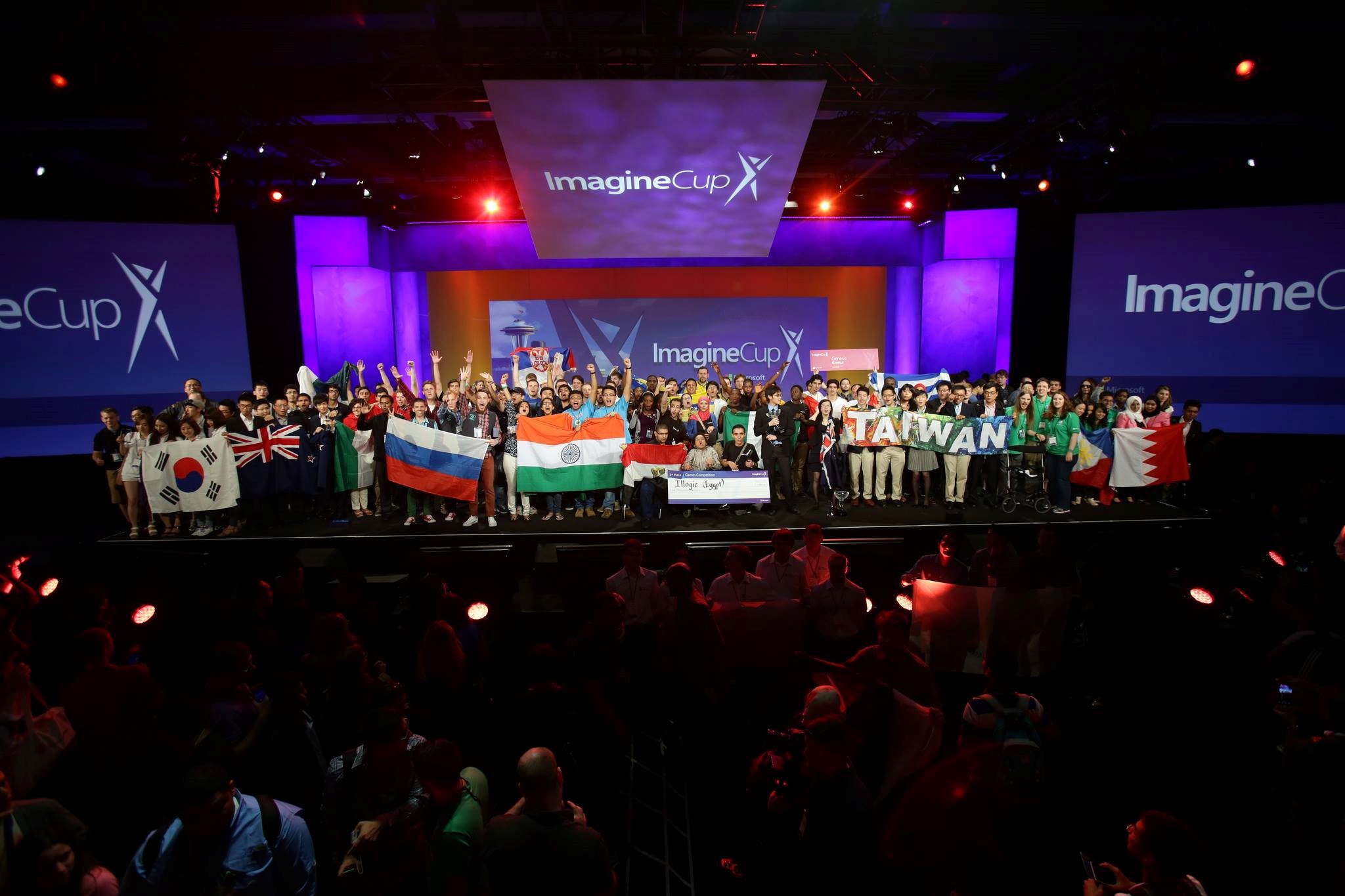 Do you have questions about Imagine Make It Happen? Contact t-carobi@microsoft.com or Ben Kosky : t-benko@microsoft.com or Lisa Crawford a-licra@microsoft.com
Register your place now at http://www.eventbrite.co.uk/e/imagine-make-it-happen-tickets-15650107894