Register here http://kingstonmicrosoftapps.eventbrite.co.uk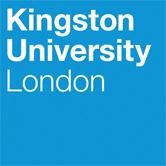 With Windows 8 and Windows Phone 8 Stores you have a choice of, a variety of devices tablets, notebooks and all in ones, to a stunning array of phones from manufactures such as Nokia, HTC and Samsung.
With Windows 8 features such as live tiles, snapped view, sharing charms and more, your application comes alive. Your beautiful apps are delivered through the Windows Store available in over 200 markets. As an app developer you can make money the way you want.
We want to show you how Windows 8 and Windows Phone 8 are the perfect platform for you to build your next app/game or even start your first venture as an app/game developer.
All students get a FREE developer and store account from Microsoft DreamSpark. For detailed instruction to obtain a free Windows Store account for students.
This event is FREE for Educators, Students, Start-ups, indies and pro developers.
We want new student start-ups to succeed so come along and hear how we are fostering the creation of innovative mobile applications for the Windows 8 and Windows Phone ecosystem, and in addition, to create a new generation of self-sustaining mobile start-ups.
Hear from Nokia AppCampus accelerator program managed by Aalto University in Espoo, Finland. This is an 18 million Euro joint investment between Microsoft and Nokia to foster mobile application development on the Windows Phone and any other Nokia platform.
Throughout this one day event we will have keynote speakers from Microsoft and Nokia. Hear first-hand how to receive awards varying from €20,000, €50,000 to €70,000 from Nokia AppCampus Incubator
We will also be hosting a dedicated hackathon and Game Jam for Windows 8 and Windows Phone apps and games.
Gaming students will have the chance to spend 24 hours building a game and need to publish their game to the Windows Store or Windows Phone Store by 31/05/2013. *Prizes will be awarded for the best app judged by Microsoft UK Staff. (terms & conditions apply). Those taking part in the Game jam must complete an entry form by 31st May, which can be found here.
App development students will have a chance to spend 10 hours building a Windows Phone and Windows 8 app where Microsoft UK will be judging the best app on the Saturday afternoon.
Friday 17 May 2013
Agenda
9.00 – 10.00 Building Awesome Windows 8 Apps -  Mike Taulty, Microsoft
10.00 – 11.00 Student to Start-up Oxiway, Oxford University, Microsoft BizSpark company.
11.00 – 11.15 Break
11.15 – 13.00 Nokia Appcampus Mobile Application Accelerator
13.00 – 14:00 Lunch
14:00 – 15:00 Developing Awesome Windows Phone Apps - Andy Wigley, Microsoft
15:00 – 16:00 Designing Beautiful Windows Applications  - Andrew Spooner, Microsoft
16:00 – 16:15 Break
16.00 – 16.00 Sat 18th May Windows 8/Windows Phone GameJam (Optional Build Windows 8/Windows Phone 8 Games)
16:15 – 17:15 Developing Windows Apps using ZipApp - Martin Beeby, Microsoft 
17:15 –  12pm Sat 18th May Windows Hackathon (Optional Build the Best Windows 8/Windows Phone 8 App)
Register here http://kingstonmicrosoftapps.eventbrite.co.uk
Resources
Windows 8 developer resources - http://dev.windowsphone.com
Windows Phone 8 developer resources - http://dev.windowsphone.com