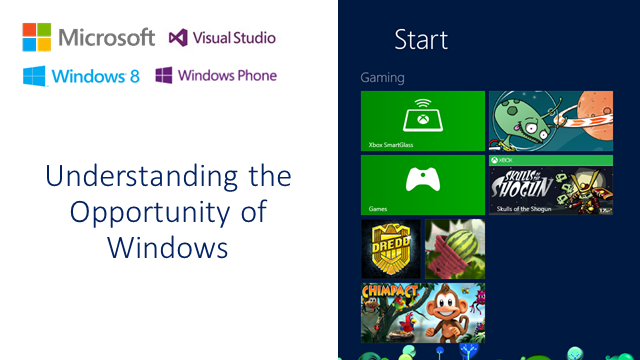 FREE EVENT FOR UK ACADEMICS
Date: March 26th 2013
Time: 9am – 5 pm
Register here – http://windowsinacademia.eventbrite.co.uk
Location:
Birmingham City University
Faculty of Technology, Engineering and the Environment
Millennium Point
Curzon Street
B4 7XG
With the release of Microsoft's most daring OS ever – Microsoft Windows 8. This revolutionary OS is considered to be a major milestones for Microsoft's in regards to the shift from in-the-box computing to cloud computing. Adding to it, Windows 8 is one of the 3 key elements in Microsoft vision on what a total Eco-system should be like – an Eco-System that starts with PCs and moves to smart phones (Windows 8 Mobile) and personal tablets (Windows 8 Tablet).
Understanding Windows 8 Games development in the curricula
Microsoft UK is pleased to announce the launch an awareness seminars aiming to introduce the latest technology released by Microsoft and the curricula resources and 3rd party frameworks available to be used within your teaching, learning of games development. We will highlight the new changes PC users should expect from games developed in Windows 8, the new cool features available and the new integrated services in the OS and partner frameworks.
9AM – 5PM FREE EVENT 
Register here – http://windowsinacademia.eventbrite.co.uk