I came across an article in PC World about the top 50 Tech Visionaries.  I was only going to read a couple of them but ended up reading the entire thing.  I thought I'd repost 5 of my favorites and maybe add a couple of comments.
Steve Jobs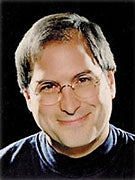 The once and future King of Apple, Steve Jobs is familiar to even the most casual technophile. Jobs lays claim to two critical moments in tech history. First, with the original Apples, he pioneered the idea that computers belong in the home; and then, 20 years later, he convinced the world that people ought to carry their (digital) music with them everywhere they go. Apple may not have invented the PC, and it certainly didn't invent the MP3 player, but Jobs's famous "reality distortion field" has proved that who got there first is sometimes less important than what they brought with them. Today, after more than one brush with corporate death, Apple is bigger than ever, boasting market share that the company hadn't seen since the 1980s.
Shigeru Miyamoto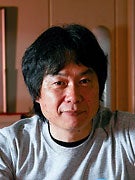 The video game industry collapsed in the early 1980s, and for a while it looked as though the phenomenon would go down in history as just a quirky fad, like the pet rock. But Shigeru Miyamoto almost singlehandedly kept the industry alive with his creation of an animated character named Jump Man, who soon became known as Mario. Miyamoto's influence in the gaming business--he's now a senior director of Nintendo--has been crucial ever since. His latest creation: Wii Fit, arrives on U.S. shores this month.
Vic Hayes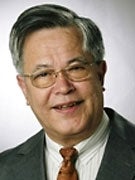 Wi-Fi has long been one of technology's messiest standards--and without Vic Hayes, it might never have come together at all. In the Hayes-less universe we might be left to wallow in a morass similar to the a Blu-ray vs. HD-DVD swamp with multiple incompatible wireless standards. In 1990, Hayes formed the Wireless LAN working group and rallied some 130 companies to work together to develop open standards. The result: 802.11, and the cutting of a very firmly attached cord. Hayes continues to be actively involved in Wi-Fi development today.
Phil Zimmermann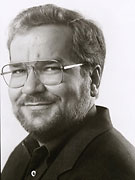 Phil Zimmermann fought the law so you don't have to. His Pretty Good Privacy (PGP) application, the first mainstream encryption software, published in 1991, made Zimmermann a pariah in the eyes of the U.S. government. The feds spent three years investigating the possibility that Zimmermann had violated rules forbidding the export of cryptographic tools. The case was ultimately dropped, however, paving the way for everyday people to protect the material on their hard drives and in their e-mail with the same encryption standards that the government itself uses.
Jon Postel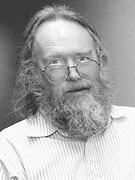 How do you move from one IP address to another? Easily, thanks to Jon Postel, the so-called Father of DNS--the system that translates 70.42.185.10 into http://www.pcworld.com/. Postel also did substantial work on the TCP/IP and SMTP protocols, authoring some 200 Internet spec documents overall. But Postel didn't just envision the DNS system; he ran it himself for years as founding head of the Internet Assigned Numbers Authority (a position that led him into a memorable conflict with President Bill Clinton's science advisor when he tried to move control of DNS from Network Solutions to IANA). Postel died in 1998.
Those five are among the ones that have meaning to me (I work with DNS all the time, used to do some stuff with wireless, owned a Nintendo for many years, thought encryption was cool and owned shares in Apple).  There are two people who I think could be added to this list:
Mark Zuckerberg - Maybe the application is too new, or not as popular as MySpace, but you have to admit, Facebook is where the cool people hang out and has exploded in popularity.
Me - Seriously, I fight spam and write about it.  My spam rules block more mail than McDonald's sells hamburgers.  This is a travesty and I urge all my loyal readers to petition PC World and ask for my inclusion.