http://www.mainstemacademy.com/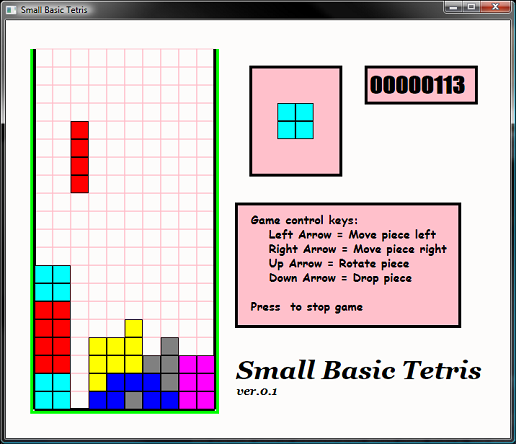 Mark McDonald at Main Stem Academy is teaching Small Basic camps. Each camp is tutorial driven. Kids can join any time or go to the whole series. If they attend the whole series, they will be challenged with new tutorials and scenarios each week. They will use agile project management techniques. Kids will learn how to design, build algorithms, manage a project, and work together in a team environment, building valuable experience for a real-world, professional business environment.
Visit the Small Basic camp page of the Main Stem Academy website for pricing information and to register:
http://www.mainstemacademy.com/small-basic/
Here are the Summer 2013 camps:
Camp I (July 8 – 12)
Camp II (July 15 – 19)
Camp III (August 12- 16)
Camp IV (August 19 – 23)
For each camp, students can attend the full day or half a day (in the morning or afternoon). See the link above for price differences.
INSTRUCTOR
Mark spent 28 years in software development, project and product management, and enterprise software implementations. He is a Certified ScrumMaster and author of technology books. His consulting base included Boeing, Microsoft, JD Edwards Chase, Broderbund, CB Richard Ellis, US Navy, US Forest Service, NBBJ, Swedish Medical Center and many other companies and organizations. He enjoys teaching and seeing young people learn programming, project management and entrepreneurship.
Any questions or requests for Mark?
- Ed