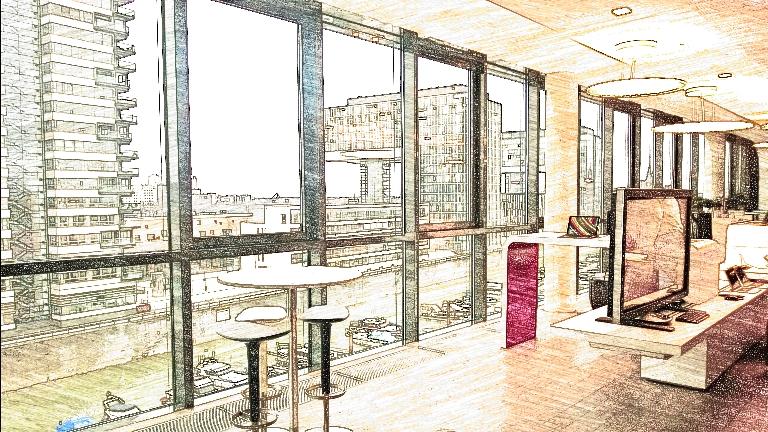 I had an interesting week last week with several events and the opportunity to interact and learn from Retail & CPG companies in Geneva, Cologne and Paris. On the 11th of Feb, a day before the Carnival in Cologne we had the opportunity to meet with an excellent cross section of the German Retail world at the Microsoft Executive Briefing Center in Cologne (picture above) with its amazing views of the Rhine. We had executives from Metro AG, Lidl and REWE join us as we discussed & shared some of the highlights and our perspectives of the NRF Big Show in New York. Some of my personal perspectives is captured in my blog post NRF 2015 from my perspective.
In addition to the Retail Roundtable in Cologne, I also had the opportunity to present at TechDays in Paris on the 12th of February. I co-presented with Audrey Piquemal who presented part of the session in French while I presented in English. Our session was focused on how Retailers could use the abundance of public and purchased data and combine it with their proprietary data to get deeper insights about customers. For the presentation, I pulled together a quick demo that showed how I acquired data for some of the French Fashion Brands and combined the information to get insights about customers affinity to the brands. I used data from Twitter, Bing, Google, Yelp, Youtube, France Census data for the analysis. For example, the visualization below shows the data acquired from Bing about the brands that I was analyzing. It shows the popularity of the brands on search including the fluctuations over time. It also shows what age groups & gender that prefer certain brands over other. The final visualization at the bottom shows the areas in France that have an affinity to specific brands: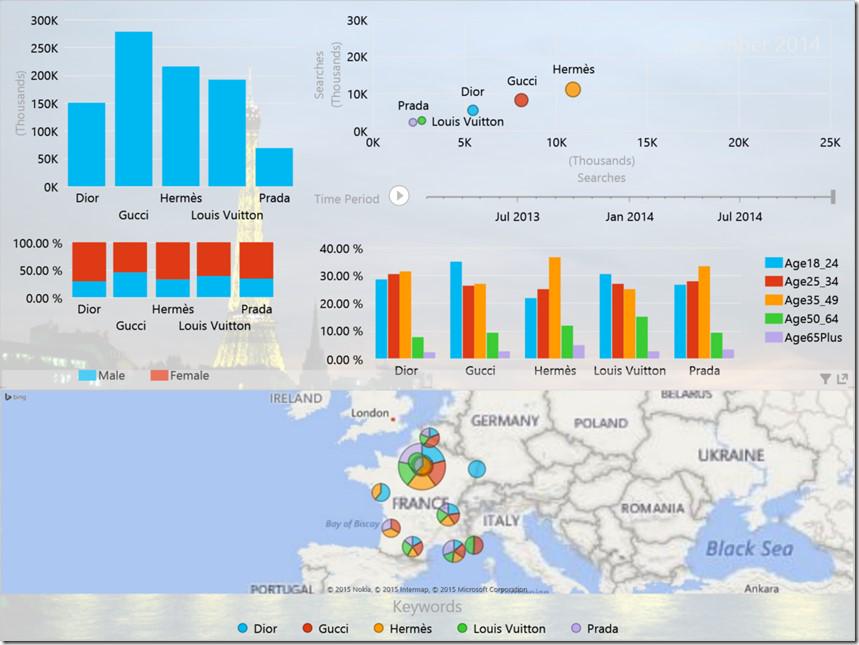 The chart below is a visualization of data that was acquired from Yelp to show the store locations and ratings in Paris for Chanel, Hermes and Louis Vuitton. In addition the store locations and ratings, I also acquired and combined the population data from the different Arrondissements in Paris. This visualization shows the stores and their proximity to each other in Paris on map. In addition, the size of the bubbles indicates their Yelp ratings. When you click on a store, the chart above shows the rating of the store relative to the average rating for the brand. The census data on the right shows the population around the store that you click on.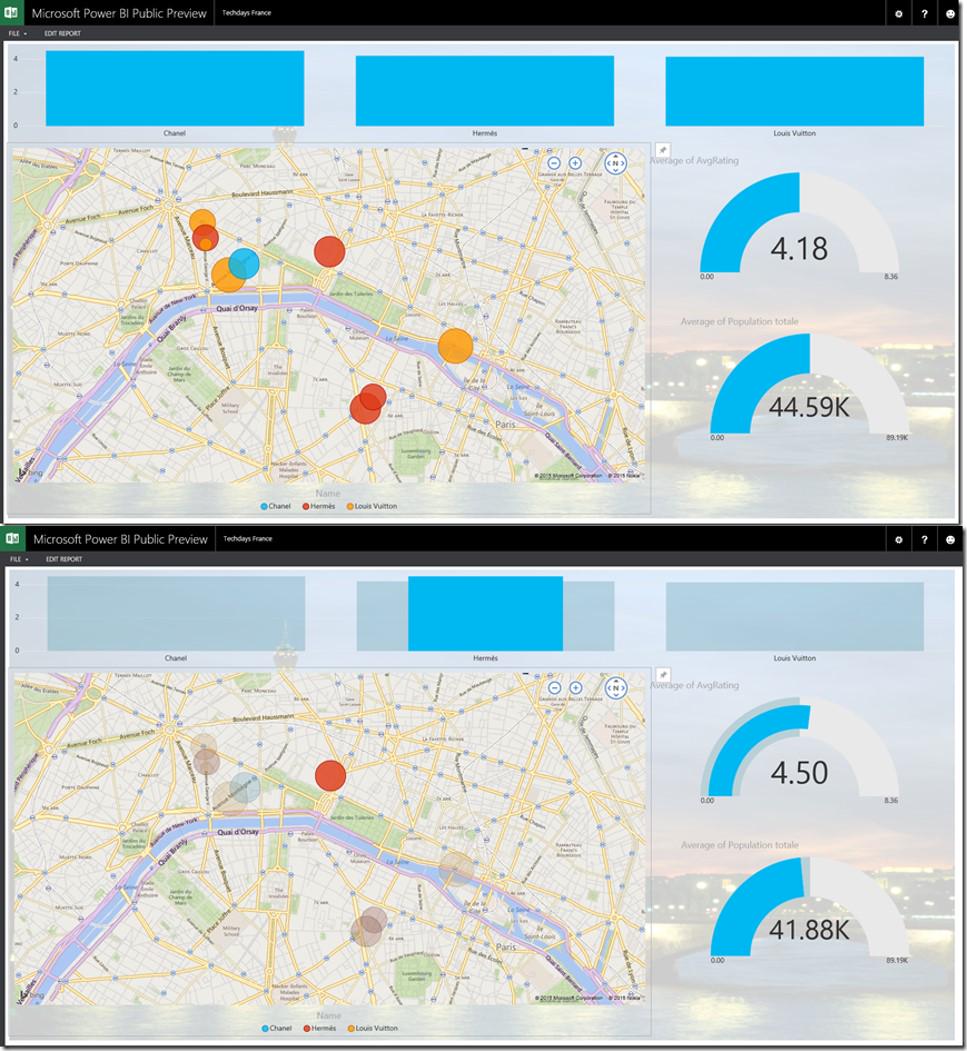 This visualization using Power Maps shows many of the data layers that I acquired for the brands represented as layers that I can turn on or off to show correlations:
In March, I will be presenting a similar session with US-centric data at Convergence 2015 in Atlanta. Here are the details of my session: LINK. Look forward to seeing you there.