As a follow-on to the AT&T/Microsoft Surface announcement we made yesterday, this afternoon AT&T showcased the actual customer experience before a crowd of a 100 wireless media and analysts at their 5th Annual AT&T Press Luncheon during CTIA.
After Ralph de la Vega, AT&T Mobility president and CEO, shared their annual "state of the industry" outlook for the company, Ralph invited Robbie Bach, Microsoft's Entertainment and Devices president, to the stage to talk about Microsoft Surface and share a little about surface computing, Microsoft's on-going commitment to AT&T and his excitement for the new relationship.
Following Robbie's remarks, Ralph took the stage again and along with Andy Austin, AT&T's director of retail sales operations, the two demoed the new AT&T customer experience that Microsoft Surface will deliver in stores.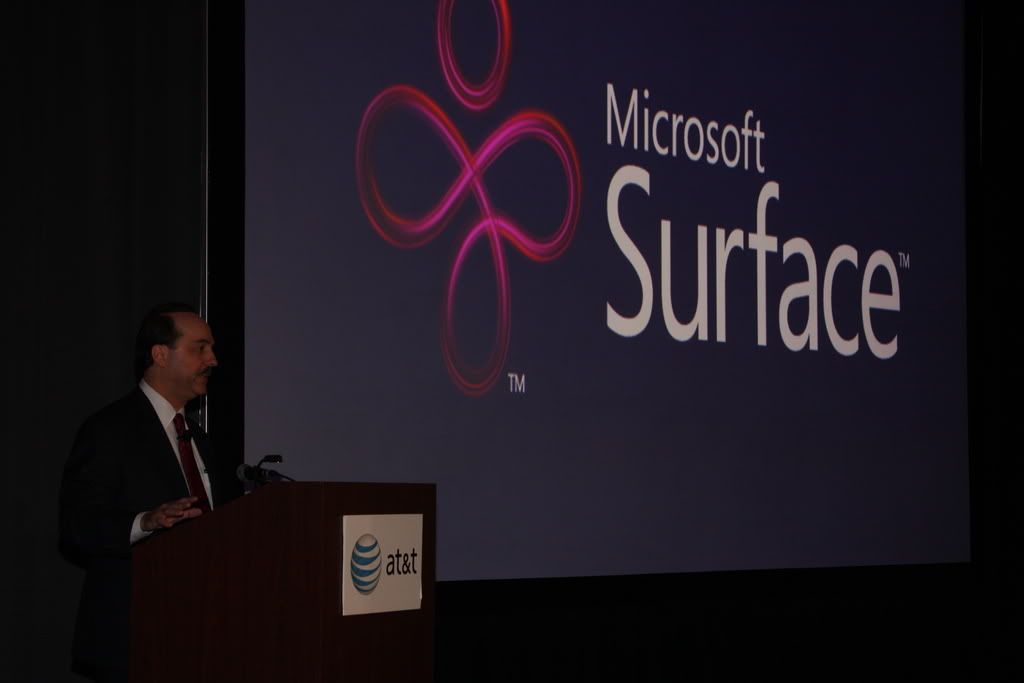 This customized application will provide AT&T customers with a totally unique experience shopping for mobile phones and applications. Customers in AT&T stores will be able to instantly access information about a mobile device by simply placing it on the display.
Users will even be able to place two devices on Surface at once, comparing features and benefits. Even looking at coverage maps becomes an interactive experience when users navigate them by moving their hands across the display. This will give them a unique experience of using cutting-edge surface technology to help make purchasing decisions easier.
Following the demo, media were invited to ask questions to a panel of AT&T executives as well as Robbie, who answered several Surface-related questions. In fact, I think this pic below is of Ralph joking that if Robbie gives him a good price break on a large unit sale then he'll have no problems deploying Surface in AT&T's 2,200+ retail locations. 😉
It's a been a great couple of days sharing the news of this exciting partnership. Can't wait for what's ahead. Remember the deployments begin on April 17th in NYC, San Antonio (I'll be at that store), Atlanta and San Francisco.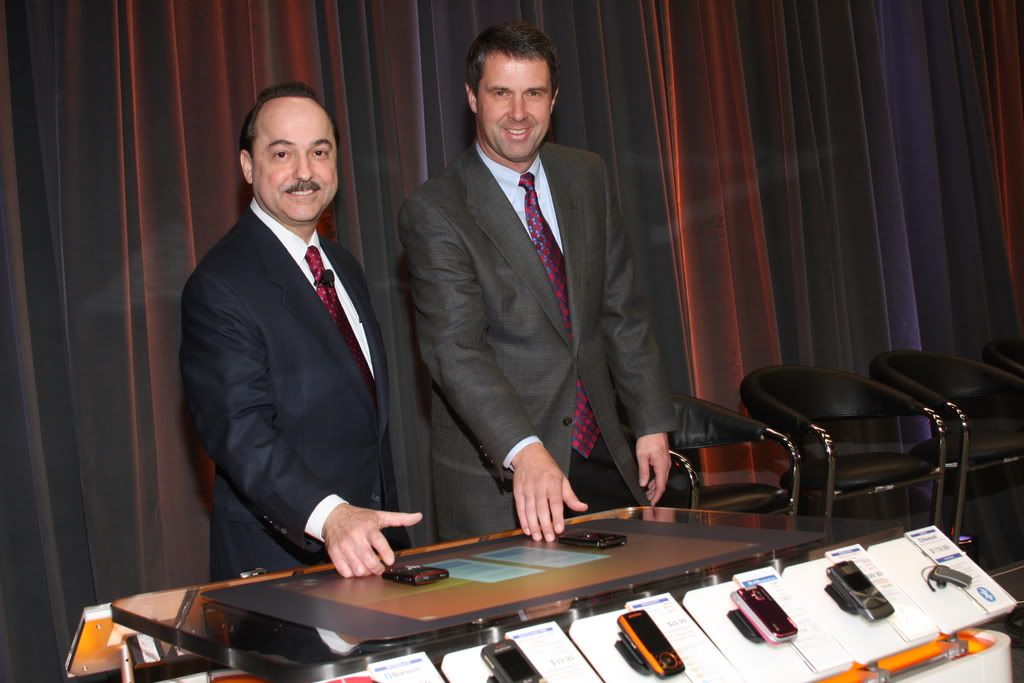 Check back for more AT&T/Microsoft Surface updates...we're working on some videos that capture the true in-store experience.
Cheers from Las Vegas,
K