So we're in the home stretch at CES. Today is the last day!!! As draining as this show is, as crazy as the planning has been, as stressful as it was to watch BillG demo Surface (fingers crossed so tight that it performed well-IT DID!) in his last keynote…it has been totally worth it. It's the biggest show for us this year, the most important in terms of broad awareness (and access to so many different media) and a great way to interact with other Surface enthusiasts.
The response to Surface in the booth has just been overwhelming. People continue to be amazed by the technology and so excited by the benefits it brings and the problems it is going to solve.
Yesterday the booth was so packed that onlookers were using ladders to see Surface and snap photos.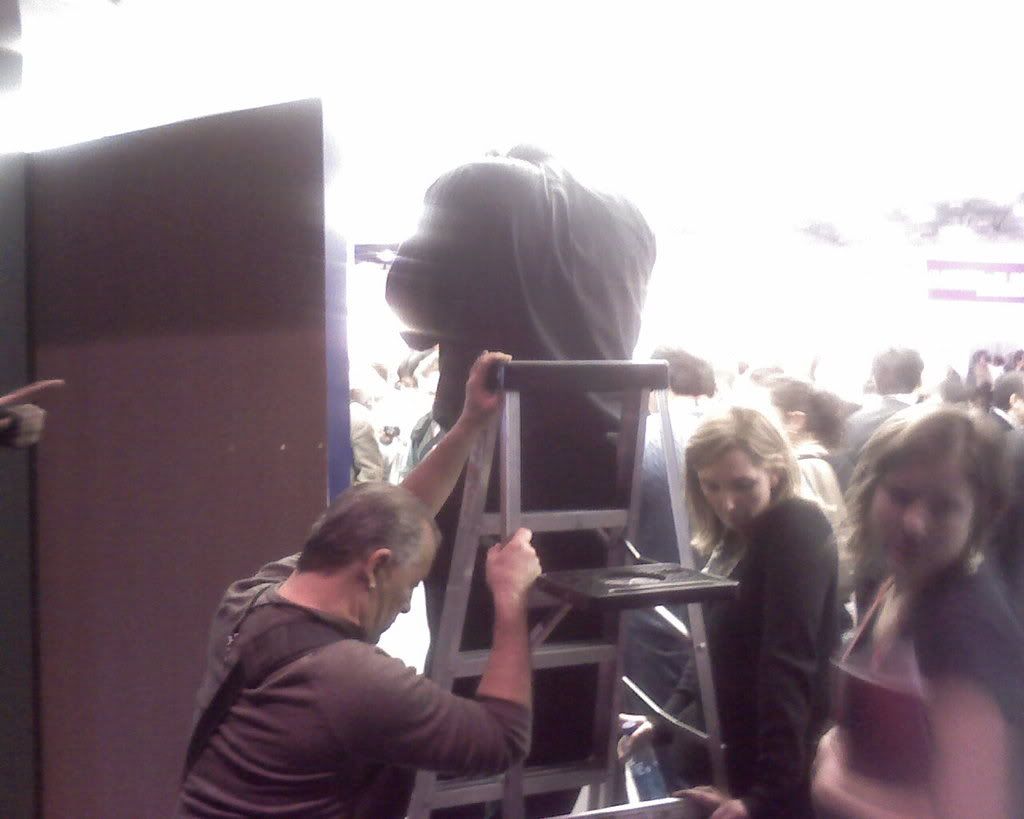 Today the booth had a little less people in it (as many have headed home already) that gave us more time to spend 1:1 with individuals and really dedicate time to address their questions.
I close the Microsoft Theater this evening with a final demo of our product customization scenario and then it's time to break down the booth.
Thanks to everyone that stopped by to say HI and chat us up. We can't wait to see you at other events in the coming months and we're even more excited for you to actually use Surface this Spring in our commercial partner venues.
See you all at next year's CES.
Ta,
K Robert Warnick