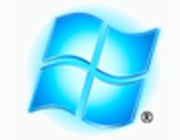 In my daily life here in the land of Microsoft Headquarters, I often interact with a whole variety of developers & designers from many places both local and far.
I was talking in the hallway the other day with one of the guys in the Windows Azure team around how folks are groking the Silverlight + Windowz Azure integration.
I was asked "How are you finding folks in your space approaching Windows Azure".
For the first time in my career, I had no answer (which a smart ass like me is a rare thing heh).
my response:
"…ya know, I have absolutely no idea, I've not really paid too much attention to it all and just assumed someone else was on that case.."
It's now Monday and the question bugs me as I rarely let questions like this go undiscovered.
So with that, I have but one question for you the reader:
What part of Windows Azure are you struggling with? do you want to know more about how it and Silverlight can work hand in hand or do you feel that's covered well.
You tell me, and I'll track down the answers from the actual Windows Azure guys as I'm surrounded by them on my floor. So use me!!!!
Ask away.