Microsoft ads showcase social impact of Kinect
by Matt Chapman, 02 November 2011, 9:00am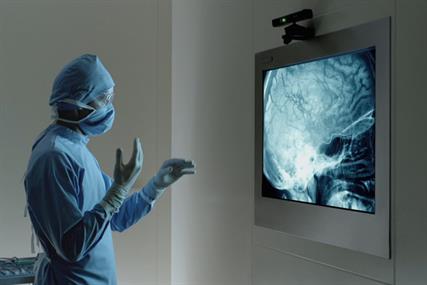 Microsoft is launching a global campaign highlighting the wider social impact of its technology, as it celebrates the first anniversary of Kinect for Xbox.
The 'Kinect Effect' campaign aims to show that a product designed for entertainment is having a big impact on people's lives. The intention is that consumers will view the product as a source of 'innovation and inspiration'.
Global activity, which launches this month, will include a prime-time TV campaign in the UK, narrated by Oscar-winning actor Forest Whitaker.
During the 60-second spot, Whitaker says: 'We started with a sensor that turned voice and movement into magic. We thought: "This will be fun to play with", and it was. Something amazing was happening, the world was starting to imagine things we hadn't even thought of.'
Microsoft says this is the first time it has run gaming-free marketing activity in the 10 years since the launch of the Xbox console. The campaign will instead feature ways in which the motion-sensitive controller has been adapted. For example, the TV ad shows a surgeon using the technology in an operating theatre and a bomb disposal robot being controlled using the Kinect.
Rob Matthews, head of global consumer marketing at Microsoft's interactive entertainment division, said: 'What is really exciting to see is how Kinect has inspired people to create and innovate. We call all that organic activity the "Kinect Effect" and (the global campaign) is a video that we produced to share some of those stories to shine a spotlight on what is possible with Kinect, beyond games and entertainment.'
The TV ads will break in the UK on 17 November, supported by digital activity. The campaign was created by US agency 215 McCann.
The home-entertainment brand is deliberately avoiding the usual pre-Christmas promotions for games as it aims to create a 'call to action' for consumers to become part of the 'Kinect Effect'.
Christmas marketing activity for Xbox in the UK will focus on 'bundling', with ads featuring consoles, games and accessories. The activity is designed to drive home a value message.
The global campaign will also run in the US, France, Italy and Spain. The US activity launches this week, while the campaign in Spain and Italy will be online only.