Microsoft Office has always been a fantastic tool for helping users do more. Whether you want to start a novel, keep track of your finances, send emails to families/friends or deliver a breath-taking presentation to win over your new boss; Microsoft Office has always been there. But where did it all begin? What are our fondest memories of Microsoft Office and how has it evolved? We investigated by asking our social media community on Microsoft UK and here are some of the memories that were shared!
1) WordArt Gallery

Image credit: Home and Learn
You are nearing the end of your homework project and realise that you need that little bit of 'pizazz' to add to its appearance and 'wow' your classmates - Cue: WordArt Gallery. WordArt is still a feature in Office 365 today but is even more customizable enabling the user to add additional effects to truly make their own work unique. But who can forget the classic rainbow WordArt that was used for practically everyone's title at the top of their homework assignment.
2) Office Assistants

Image credit: Newmanmu
Making their appearance until Microsoft Office 2003, Clippy (who's real name is actually 'Clippit') was the default Office Assistant in the programme that would offer help as you used programmes such as Microsoft Word and Microsoft PowerPoint. In addition to the characters listed above, other Office Assistants included 'The Genius' and 'Will' and amongst others. Countless hours were spent watching these assistants animate and help distract you from actually completing your work. Although Office 365 doesn't feature these little animated friends anymore it does include a helpful 'Tell me what you want to do' box that provides a lot more support, links and advice than Clippy and his friends could ever do.
3) Remembering formulas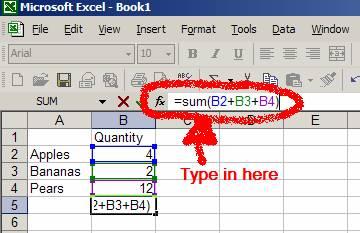 Image credit: 180 Tech Tips
If you studied ICT at school it's likely that you would have been challenged to remember such wizardry such as =SUM, =IF, =AVERAGE and =MEAN in order to work your way through an imaginary database for an imaginary company that you were immediately employed into as you stepped into your exam. Although formulas still play a critical role in managing a spreadsheet, Office 365 now makes life much easier by including a 'Formula' tab that features a 'function library' meaning that you can simply search through available formulas to find out exactly what you need! Take that Mr. Teacher!
4) Clip Art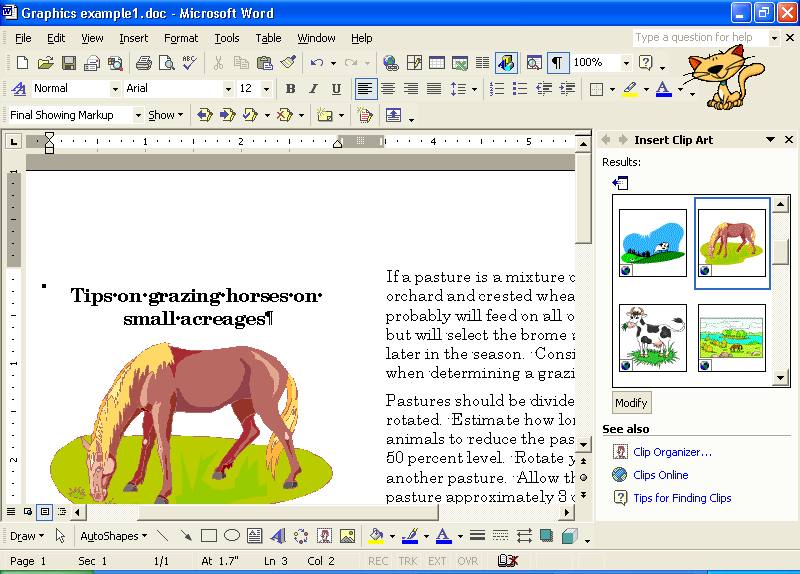 Image credit: Torrengegra
It didn't matter if you really needed a picture or not - you would spend at least half the lesson browsing Clip Art images. It wasn't necessarily your fault though - there were plenty of images to keep you occupied as long as your computer wasn't facing your teacher! Moving towards the future, Office 365 now allows a similarly easy method of inserting imagery into your work but is now powered by Bing allowing for even more images to help bring your work to life!
5) Memory sticks

Image credit: Obsolete Media
Your entire life would be saved onto one of these and you may even remember saving files onto Floppy Disks! A perfect addition to Microsoft Office, memory sticks enabled you to save on printer ink at home and simply use your school's IT room to print off homework, projects and more! If your memory stick ever failed to be recognised the 'word on the street' was to simply 'take it out and plug it back in again' which sounded ridiculous... until it actually worked. Nowadays, Office 365 comes with 1TB of free cloud storage which automatically syncs your files to the cloud making them accessible not only on your computer but your tablet and smartphone too.
Office 365 goes where you go, on all your devices. In addition to Microsoft Word, Excel and PowerPoint Office 365 now includes OneNote, Outlook, Publisher, Access, 1TB of OneDrive cloud storage and 60 minutes monthly Skype calls per user. By always being up to date, Office 365 regularly delivers brand new features that empower users to do more such as Zoom for PowerPoint, Researcher for Word and the ability to Recover deleted items in Outlook. Office 365 starts at just £5.99 per month although graduates can get 50% off a 1-year subscription of Office 365 Personal for only £29.99.