More from Orin in Australia: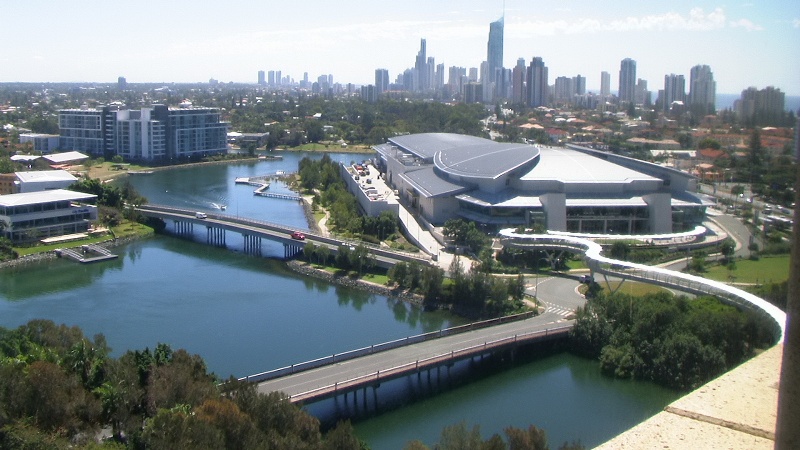 Orin here. TechEd Australia is hosted in the Gold Coast Convention Center located south of the city of Brisbane on Australia's pacific coast. The beachside location is popular with international speakers and the September date makes it a nice warm Queensland spring rather than a stiflingly hot Aussie summer. Speakers are often surprised by the large lizards, crocodiles, sharks, and drop bears that can be encountered between the hotel where they are staying and the conference center (two of those hazards are true).
The big news out of TechEd Australia was that each delegate was given a HP Mini netbook with an RTM copy of Windows 7 ultimate, the tech preview of Office 2010 and a whole host of other goodies. This had a significant impact on the feel of TechEd this year as sessions were filled with delegates, netbooks open, blogging, tweeting and interacting. Windows 7 sessions were amazingly popular and at the Microsoft Press booth on Certification Night I was inundated with questions about the forthcoming Windows 7 70-680 Training Kit.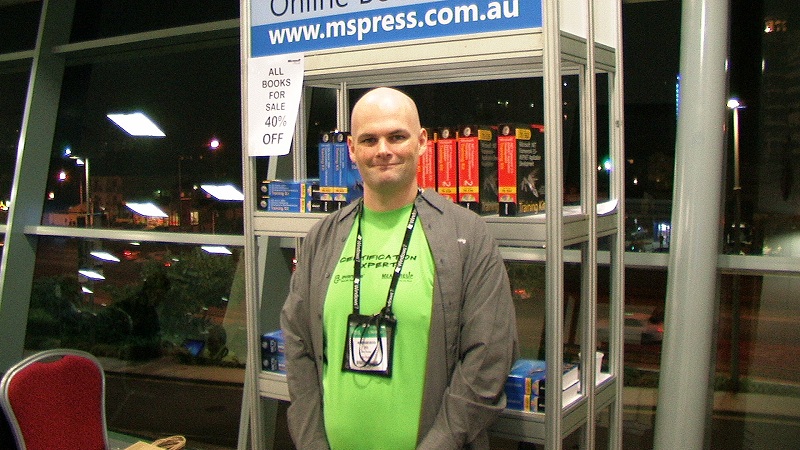 I'm a security MVP and speak in the security track. My first session is titled "Securing Portable Computers." Given that 2500+ delegates had just received new Windows 7 Netbooks, the session was pretty well attended. Especially considering it started at 8.15am the morning after many delegates spent a lot of time "networking" with other delegates (for values of the word networking that equate to "drinking beer").

My second session was the next day and is all about what steps to take to ensure that systems administrators, who generally have unlimited power on the network, are kept from letting that power go to their heads. This session also had a couple of hundred attendees even though the focus was more on server technologies than the Windows 7 stuff that was the central theme in the first session.

Australia and New Zealand hold their separate TechEds back-to-back. This allows the Australian and New Zealand organizations to share the cost of bringing out speakers and most international speakers to both TechEd events. At least this year we have a weekend break between them! Last year they were in the same week and I found myself speaking in New Zealand on Monday and Tuesday and then Australia on Wednesday and Thursday.

Tomorrow I'm on a plane from the Gold Coast to Auckland. My sessions are on Monday and Tuesday and if you are attending TechEd in New Zealand, I'd love for you to attend.