Stealing from XKCD again: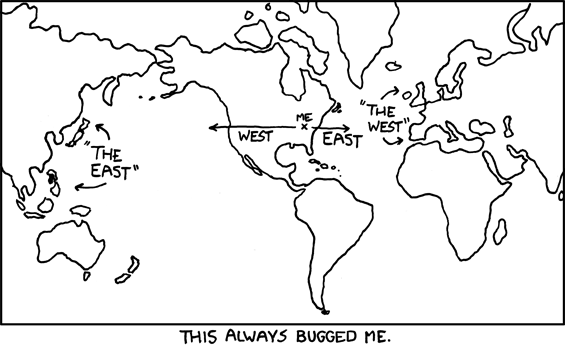 I have a similar problem with North and South. On the globe, there's a clearly marked "North Pole" and a clearly marked "South Pole."
Fine.
Magnets also have North and South poles. These are typically labeled N and S respectively. Fine.
But if you consider the Earth as a large magnet (which it is), then you have to stick the N where the penguins live (Antarctica-ish) and the S where the polar bears live (Canada-ish...)
That bugs me.