In a couple of weeks, Microsoft's Technical Evangelism Team will embark on the EnergizeIT 2010 Tour, a cross-country set of presentation showing what's possible with Microsoft tools and technology. If you want to know how Visual Studio 2010, Office 2010, SharePoint 2010 and other Microsoft tools and tech can cut your costs and help your business and organization, you should catch an EnergizeIT event near you. They're free, and they're happening in the next few weeks!
Depending on the city, there will be different "flavours" of EnergizeIT events. I've written some descriptions below, and if you want the full set of details, check out the EnergizeIT page.
The "From the Client to the Cloud" Full-Day Events (Vancouver, Edmonton, Calgary, Ottawa, Toronto and Montreal)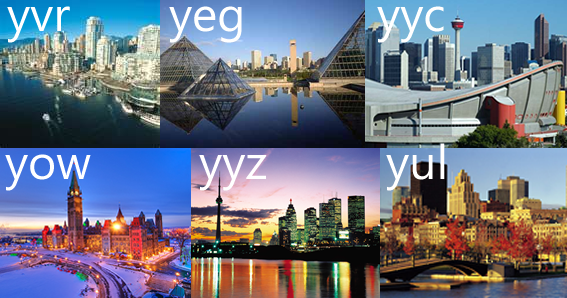 In Canada's six largest cities, we'll hold our EnergizeIT From the Client to the Cloud full-day events, where we'll cover the Microsoft-based platform in detail. And yes, even though it's full-day, it'll still be free!
Please note: The Toronto session is currently booked. You can register, but you'll end up on the first-come, first served waiting list.
In the morning, we'll talk about the big picture. We'll show you a scenario featuring the Microsoft-based platform as seen from different points of view: the customer, the information worker, the developer and the IT professional. You'll see our latest and greatest as well as our up-and-coming developer goodies: Silverlight, .NET 4.0 and Visual Studio 2010. We'll show you Windows 7 and Azure in action, talk about Office 2010 and SharePoint 2010, and tell you how all of Microsoft's stuff works together.
Just as the morning session answers the question "What's the latest technology?", the afternoon sessions answer the question "How do I get to the latest technology from where I am now?" These sessions, split into two tracks – one on infrastructure management and deployment, one on the development process – will cover what you can do with our tools and technology in a little more depth. They'll show you what you need to implement what you saw in the morning session and provide a roadmap you can follow to learn more and take action.
For more details about From the Client to the Cloud events or to register (it's free!), visit the EnergizeIT From the Client to the Cloud page.
The "Community Connection" Evening Events (Many Cities Across Canada)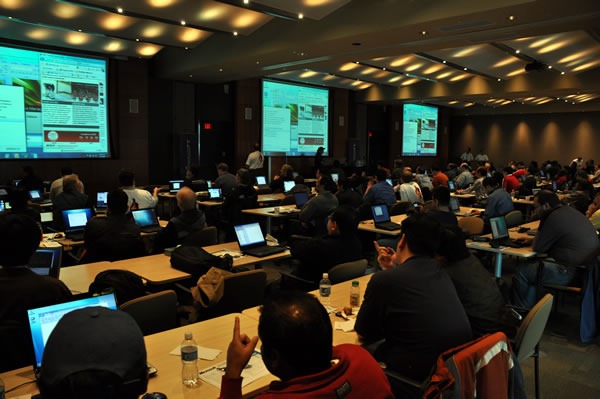 We'll also hold Community Connection events in the evening in many cities across Canada,where we'll do the "big picture" session (the morning session) of our From the Client to the Cloudevents.
The Community Connection evening events will take place in the following cities:
British Columbia: Vancouver, Kelowna and Victoria
Alberta: Edmonton and Calgary
Saskatchewan: Regina and Saskatoon
Manitoba: Winnipeg
Ontario: Ottawa, London, Kitchener and Mississauga
Quebec: Montreal, Quebec City and Trois-Rivières
Atlantic Canada: Halifax, St. John's, Moncton and Fredericton
For more details about Community Connection or to register (it's free!), visit the EnergizeITCommunity Connection page.
Office 2010 Installfests (Vancouver, Ottawa, Calgary, Montreal, Mississauga)

I've been using the beta and release candidate versions of Office 2010 in my day-to-day work for the past few months – PowerPoint for my public speaking stuff, Outlook for email, scheduling and get-things-done stuff and OneNote for my copious note-taking. We'd like you to take it for a spin!
Join us at one of our Microsoft Office 2010 Installfests and we'll hook you up with the latest build of Office, show you some of our favourite features and demonstrate how to get the most out of our productivity suite.
For more details about the Office 2010 Installfests or to register (it's free!), visit the EnergizeIT Office 2010 Installfest page.
Academic Sessions
We'll also be passing through a number of colleges across Canada, talking to students about getting ready for the working world and showing them resources that they can use to fire up their careers.