Microsoft Ottawa had the privilege to host a student "Send-Off" event for the Waterloo university's math and computer science fall intake. Parents and students arrived around 7PM and were greeted by Steve Brown, associate dean of the Mathematics Faculty and Mary Joy Aitken, senior development officer from the same faculty. Also present to greet the students were Paul Cotton, Partner Group Manager from Microsoft and his wife Cathy, both alumni from Waterloo.
As a parent myself, I could feel the trepidation in the room. This was a big moment and there were lots of questions. Steve gave everyone a quick presentation on the faculty and the campus activities, clubs, etc. He then invited 4 students from Waterloo, currently doing co-op terms in the Ottawa region.  After the formal presentation, there was a food and beverage get together to answer more questions. And nobody was in a rush to leave.
Many of you, I'm sure, are parents and can associate with this event. Sending your kid away, or even enlisting them in a local higher education programs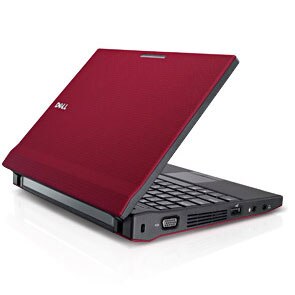 is quite an event but more importantly, computers are now part of the picture. I got in a conversation with a mother who was pondering what to buy for her daughter.
So what do you choose? My daughters are just starting college this year and I've decided to go for NetBook size. They will both have brand new Dell Lattitude 2100 with touch screen so they can experience Windows 7 in a whole new way using their fingers.
Dell is not the only manufacturer with fantastic offering in this field. HP, Acer and many others also give you some great choice so make sure to shop for the right one.
Once you have made your selection though, make sure to get your kids to register for the Ultimate Steal. A full copy of Office 2007 Ultimate for just $64 cdn.
And if they want to follow in your footstep and become developers, they can go to Dreamspark to get access to a whole set of free tools.
My girls are now ready to face college with powerful tools at their disposals. Are your kids ready?