Complimentary Two-Day ALM EXPO Virtual Conference
Join us Wednesday and Thursday November 9 - 10, 2011 as ALM EXPO streams live from the Better Software Conference in Orlando, FL! Watch live keynote sessions and industry technical presentations, interact with other attendees, and join in lively discussions from the comfort of your desktop.
Attendance is complimentary, so don't miss this opportunity! Choose which sessions you want to watch live.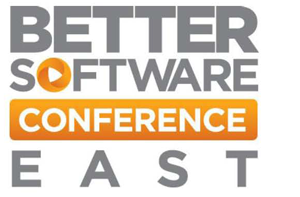 Want to attend Better Software Conference 2011 in Orlando, FL? There's still time! Register now using code BSVA and save up to $200. Get ready to experience a conference that will guide you to becoming a better, more informed software professional with an outward, customer-focused view of development. Learn about the latest tools, trends, and issues regarding project management, people and teams, software testing and QA, software requirements, process improvement, metrics, design and architecture, as well as full access to Agile Development Practice East.