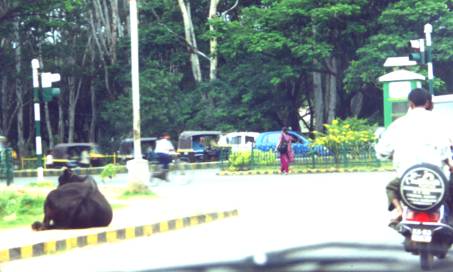 I'm back from the Asia Pac Recruitment Symposium where I made some new friends and great recruiting contacts.
Where do I start....
2pm Monday 15th of November Singapore Airport
With 7 hours to spare I wimp out on taking a taxi to all of the great suggestions provided by you guys (sorry) and head out on the free tour of Singapore provided by the airport. It was surprisingly good and I learned heaps about Singapore, a coach took us on a round trip through the city to Sentosa Beach - if you're ever in transit at Singapore Airport I suggest that you take the tour. The shopping is also pretty good.
12midnight Monday 15th - Thursday 17th November Bangalore
Oh my god - what an experience. India is an amazing place so unique and different to what I had imagined. The contrast between my hotel, the Microsoft office and the streets of Bangalore really surprised me.
We stayed at the Park Hotel - Very nice, great Italian restaurant (you can only eat so much curry) and very friendly staff.
The Microsoft office is very similar to the MS Sydney office except its nearly empty for most of the day - majority of the staff start work between 4pm and 7pm to support the US.
It's pretty hard to describe but I've found a web page with some great shots so go and have a look. All I can say is that it was like nothing I've ever seen before. http://www.cio.com/archive/120100/road.html
Movies watched on flight - and yes i watched a few!
I-robot - rubbish
The Notebook - great movie, definitely a chick flick - it's not a great look when you're crying on the flight!
Collateral - not so bad - good time waster
Terminal
Thanks JB