This highlight of my week last week was being in Dallas Texas for SIGCSE. This is by far my favorite conference of the year. I was able to connect with a bunch of people who read my blog (thanks for mentioning that everyone), talk to old friends, make new friends and even attend some really good sessions when I was able to sneak away from the exhibit hall. More about the things Microsoft was showing at the booth during the course of this week. In the mean time, The CSTA blog has Top 10 Reasons Why You Should Attend (or Should Have Attended) SIGCSE Next year SIGCSE will be in Raleigh North Carolina and it is not too late to start thinking about attending.
Hélène Martin was at SIGCSE and I had a couple of brief chances to talk to her. She was getting a lot out of it and I really appreciate her review of the projects discussed in the "Nifty Projects" session which I unfortunately missed. Read her review at SIGCSE is Nifty 
Two related things that Microsoft was showing at SIGCSE were TryFsharp.org and Pex 4 Fun. TryFsharp.org is an interactive web site to start learning the F# functional programming language. There are a series of tutorials that you can try out in any web browser. With all compiling done in the cloud you can use this site from just about any platform that supports the Silverlight plug-in. Once you are done there, visit Pex4Fun which supports code duels and challenges in F# as well as both C# and Visual Basic. And it's fun.
Microsoft has a new resource page for computer science teachers - http://microsoft.com/usteacher – please visit and take a look at the available resources. We'll be updating and adding to it on a regular basis so mark it in your favorites list.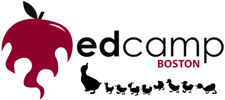 Sat, May 7 2011, 8:00a.m. - 5:00p.m.
Microsoft NERD Center, Cambridge, MA, United States
Dan Waters (@danwaters)  wrote How I Conceived A Simple WP7 App While Getting High – And Built It in 2 Hours which is about how he went from interesting idea (the getting high references to moving up in altitude BTW) to completed Windows Phone application in two hours.
Lindsay Lindstrom (@LindsayInPhilly) who works for Microsoft in the Philadelphia area arraigned for some Imagine Cup teams to meet with CEO Steve Ballmer at the opening of the new Microsoft Technology Center in that city. You can read about it  at Steve Ballmer + Imagine Cup + Governor of PA = BEST DAY EVER!  In the mean time, Tara Walker is quoted heavily in an article from @blackamericaweb about some teams from Tuskegee University (@TuskegeeUniv) to compete in the Imagine Cup for the 1st time.
Do you talk about ethical issues and computer crime with your students? Share this story with them and start a conversation Cops: Orlando Man Sabotaged "Whac-A-Mole" Games An example of why we need to teach ethics in computer science
Lyn Langit (@llangit) has a provocative post titled Is YouTube Replacing Teachers? I'm not so enthused about this idea but the videos she links to are interesting.  Speaking of provocative, Scott Hanselman (@shanselman) asks Do you have to know English to be a Programmer? A good opportunity to talk about the internationalism of the computer industry and software development.
Capitol Hill and Computer Science is an important post from @NCWIT on the need to lobby Congress and other elected officials to support computer science education.
To end up with some educational geeky humor, xkcd has a cartoon about Server attention spans http://xkcd.com/869/ The true geek gets it – do your students get it?